About Exquisite
Palm Health & Wellness
The principle of Palms Spa is deeply rooted in India's traditional approach to wellness. Through the doors of conventional healing wisdom of Ayurveda, the techniques designed at our spa unwind a holistic route that nurture's one's wellbeing. The essence of our carefully restoration of treatment comes from varied culture of the world.
With Palms Spa, rejuvenate yourself through an array of galvanising treatments and customary therapies for a truly luxurious and calming experience
Palms Thai spa in udaipur is one of the oldest body massage centre in udaipur with more than 11+ years of experience in this spa industry we provide professional certified spa therapist. Body massage centre in udaipur with wide range of spa massage available at affordable price & premium quality products. Palms spa in udaipur also provide a luxurious turkish hammam experience with 3 level sanitization & proper hygienic treatment rooms.
We are one of Best spa in Udaipur certified by trip advisor & we are also certified for health and wellness hygiene council for all safety and sanitation measures. We are the only spa in udaipur to introduce Turkish hammam therapy a detoxifying spa session which is your main stand out feature.
We strive to achieve diverse benefits of Ayurveda like Mrijaprada (cleanses dirt), Varnaprada (improves the body complexion), Twakdardyakara (helps to maintain the elasticity of skin), Vyadhikshamatwa (restore the natural immunity), Jarahara(rejuvenates body tissues, promotes health and Prevents aging process) and Pushtikara (recuperates and nourishes the body tissues).
Ashish Makhija
Founder- PALMS HEALTH & WELLNESS
Co-Founder- PREETARA FOUNDATION
---
Amongst one of the first pioneers of spa industry in Udaipur. Has an intuitive experience of 12+ years in resource & digital management. Summating serenity in challenging situations, is a backbone to company.
Dr. Jasneek Arora
Founder- PREETARA FOUNDATION
Co- founder- PALMS HEALTH & WELLNESS
---
A Doctorate in Economics with 10+ years of research experience in the field of economic empowerment of women. With an experience in empowering lives, she is striving to build an environment conducive & professional for women in spa industry.
Our Vision
Our vision is simple – To provide a friendly, personalized service through a team of highly skilled and creative professionals. We only want to create a beautiful appearance but to nurture the spirit and relax the body and mind. Our highly experienced and professional therapist helps to relieve your daily life stress.
And, Our skilled hairstylists and Beautician help you to get the best haircut and hairstyle along with shining your beauty. They aim at offering these services using the best techniques and products to make your body look healthy.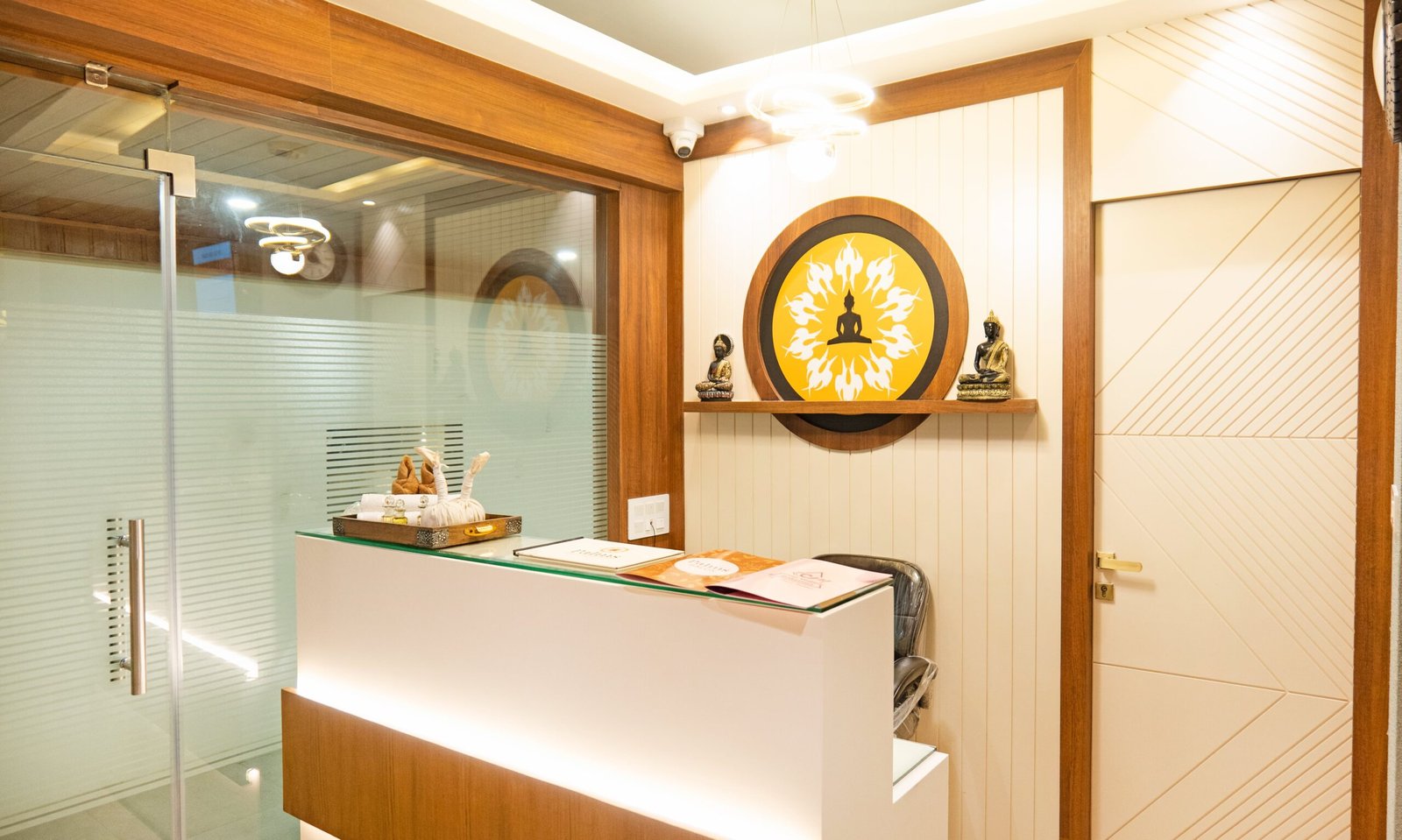 Soul & Body

Oil Therapy

Day Spa

Sauna

Massage